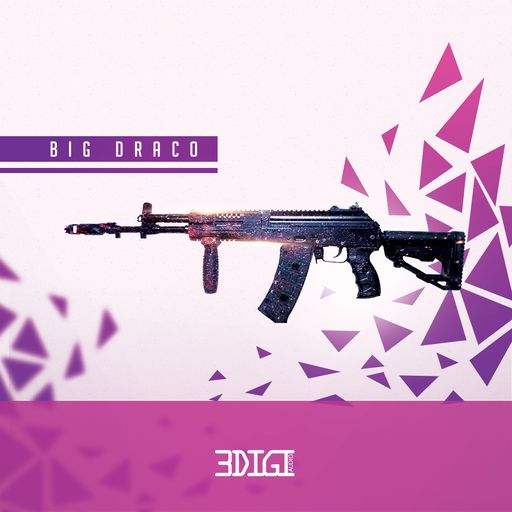 3 Digi Audio Big Draco WAV
Size 132 Mb
'Big Draco' is locked and loaded with five banging Construction Kits, ranging from hard street anthems to the warm sound of OVO.
These beats are inspired by artists such as Gucci Mane, Drake, Big Sean, ASAP Ferg & The Weeknd.
Purchase this pack today, load up the WAVs into your
favourite DAW and give other producers run for their money!
Included files:
'_01 808.wav
'_01 clap.wav
'_01 cym.wav
'_01 flute.wav
'_01 hat.wav
'_01 keys.wav
'_01 kick.wav
'_01 ophat.wav
'_01 pad.wav
'_01 perc.wav
'_01 pluck.wav
'_01 snare.wav
'_02 808.wav
'_02 clap.wav
'_02 cym.wav
'_02 flute.wav
'_02 hat.wav
'_02 kick.wav
'_02 ophat.wav
'_02 pad.wav
'_02 piano.wav
'_02 pluck.wav
'_02 shake.wav
'_02 snare.wav
'_02 vox.wav
'_03 808.wav
'_03 chant.wav
'_03 clap.wav
'_03 cym.wav
'_03 flute.wav
'_03 hat.wav
'_03 kick.wav
'_03 piano.wav
'_03 pluck 2.wav
'_03 pluck.wav
'_03 snare.wav
'_03 vox.wav
'_04 808.wav
'_04 bell.wav
'_04 chant.wav
'_04 clap.wav
'_04 cym.wav
'_04 flute.wav
'_04 hat.wav
'_04 keys 2.wav
'_04 keys.wav
'_04 kick.wav
'_04 perc.wav
'_04 pluck.wav
'_04 snare.wav
'_04 vox.wav
'_05 808.wav
'_05 clap.wav
'_05 cym.wav
'_05 flute.wav
'_05 hat.wav
'_05 keys 2.wav
'_05 keys.wav
'_05 kick.wav
'_05 pad.wav
'_05 perc.wav
'_05 rim.wav
'_05 snare.wav

Links
Demo Preview: