Cymatics IMMORTAL Production Suite [WAV MIDI TUTORIAL]
Explore Limitless Possibilities For The Evolution of Your Sound
For the past 8 years as a company, it has always been our job to study every moving trend throughout the years of music.
And because of this we've noticed a common theme, which is that sounds are constantly shifting and evolving into something new.
That's why we believe that producers who experiment with different sounds and styles will eventually dominate the industry.
And in 2023, production styles have become so fluid to the point where new genres are being born every single day.
So our entire focus for IMMORTAL has been centered around this concept.
Our vision for this project was to build a library of limitless inspiration to help producers create their own unique sound.
With IMMORTAL, you'll get access to top level samples inspired by every corner of music, to give you everything you'd need for producing fresh & unique ideas.
*Only 1,500 licenses will be given on a first come, first serve basis.
5 Premium Sample Collections Included
PACK #1 – IMMORTAL Trap Collection
Heavy hitting samples designed for making banger tracks
Trap is one of the most vast genres of today's music, encompassing so many different styles and subgenres throughout.
Between the dark brooding sounds, epic brass samples, melodic virtual elements, and more, there are so many different directions you can take it.
And for the Trap section of IMMORTAL, we aimed to give you a little bit of everything for making hard hitting tracks.
Inside you'll notice heavy inspiration from some of the biggest artists of the genre from Future, Gunna, Nardo Wick, Drake, Lil Uzi Vert, Lil Baby, and so many more.
PACK #2 – IMMORTAL Electronic Collection
EDM inspired melodies designed for building high energy tracks
Packed with a diverse range of Electronic inspired sounds, this section of IMMORTAL is perfect for creating dynamic tracks fueled by high-energy.
From big artists like Flume, Porter Robinson, Marshmello, to non-traditional electronic inspired styles from artists like Trippie Redd or Lil Uzi Vert…
We took heavy inspiration from some of the biggest Electronic sounds in every corner of the music industry to create these samples.
We focused heavily on the stylistic fusion between the various styles of Electronic music when it came to creating every single sound inside of this collection.
PACK #3 – IMMORTAL Vintage Collection
Timeless & soulful samples inspired by decades of music
For this portion of the collection, we focused solely on rich, soulful, and timeless sounding music.
Throughout the years of music there are always certain sounds that just stick around forever, allowing you to revisit like it's your first time hearing them.
And that was exactly what we aimed to capture with the Vintage section of IMMORTAL.
The process of inspiration for these sounds came from some of the most golden eras of music, dating back from the 1960's.
Between the analog warmth, the soulful chord progressions, live instrumentation, and more, this section ended up being a crate digger's dream.
PACK #4 – IMMORTAL World Collection
Aesthetically driven samples inspired by cultures from around the world
For the World section of IMMORTAL, we wanted to capture the unique sounds of different cultures from around the globe.
This process consisted of a deep dive into the music from every area of the world, including Asia, Middle East, Africa, Europe, Latin America, and more.
There are certain vibes that every area of the world encapsulates, between the way they structure their music, and the rich instrumentation that stands behind every sound.
Inside you'll get what is essentially a musical tour of the world, with different flavors and energies throughout every sample.
PACK #5 – IMMORTAL Emotional Collection
Deep emotional samples designed to feel like a distant memory
This section of IMMORTAL is entirely geared towards samples that carry a heavy touch of emotion and feeling.
Behind every sample lies a feeling of deep nostalgia, with each sample painting a unique picture of its own.
We've studied some of the biggest records in history that have been able to capture the special feeling of human emotion to create some truly memorable sounds.
Whether it's RnB, Lofi, House, Trap, you name it, these samples work effortlessly throughout just about any style you want to make.
9 Exclusive Free Bonuses Included With IMMORTAL
Only available for the 1500 producers that get IMMORTAL.
BONUS SUITE #1 – Archangel: Vocal Loops
Inspiring Library of Vocal Samples Packed With Emotion & Feeling
For this vocal collection our entire approach was to create a library of vocal inspiration for making any type of track.
These are perfect for adding that extra character to an idea and polish up your production, adding more life and energy.
We took the same approach as the melodies in the main collection, so these vocal samples cover a wide range of styles for how you can implement them.
Whether you want to use these as the foundation of your track or simply use them to garnish what you already have, there is a ton you can do with every sample inside.
BONUS SUITE #2 – Olympus: FX Collection
Unique Ear Candy FX Samples To Bring Your Music To Life
The purpose of this FX suite is entirely focused around adding extra flair and energy to your music.
Tons of top producers use creative FX to add liveliness and depth to their tracks, and we wanted to give you a collection of fresh samples to achieve that.
You can splash these throughout your tracks to pull off those memorable moments with uniquely processed ear candy.
This includes a variety of Synth Strikes, Vocal Strikes, Percussion Strikes, Various Strikes, and tons of various FX sounds for bringing your music to life.
BONUS SUITE #3 – Leviathan: One Shot Collection
An Arsenal of Hand Crafted One Shots For Building Premium Melodies
We had our top sound designers dive into some of our favorite analog synths and hardware to create masterfully designed one shots that stand out.
This process included some of our favorite vintage synthesizers such as the Akai AX60, Sequential Prophet 6, Roland JV-1080, Casio CZ 101, just to name a few.
Inside the collection we included a wide variety of one shot styles with Pads, Leads, Synths, Plucks, Instruments, and more.
These are all mix-ready out of the box, so you can easily audition different sounds to find something that works best for your melody idea.
BONUS SUITE #4 – Pantheon: MIDI Collection
A Diverse Collection of MIDI Composed by Our Top Loop Makers
In addition to the melodies / MIDI in the main collection, we wanted to give you an entirely separate library of MIDI to work with.
Just like the melodies, these MIDI compositions span across a wide array of different styles and genres, so the creative range is limitless.
Drag these in to instantly get a new idea going, edit them to your liking, or even use them to study how our team writes melodies.
These are all field tested and perfectly pairable with the Leviathan One Shot collection we've included as well, giving you everything you'd need to make your own melodies.
BONUS #5 – IMMORTAL Production Courses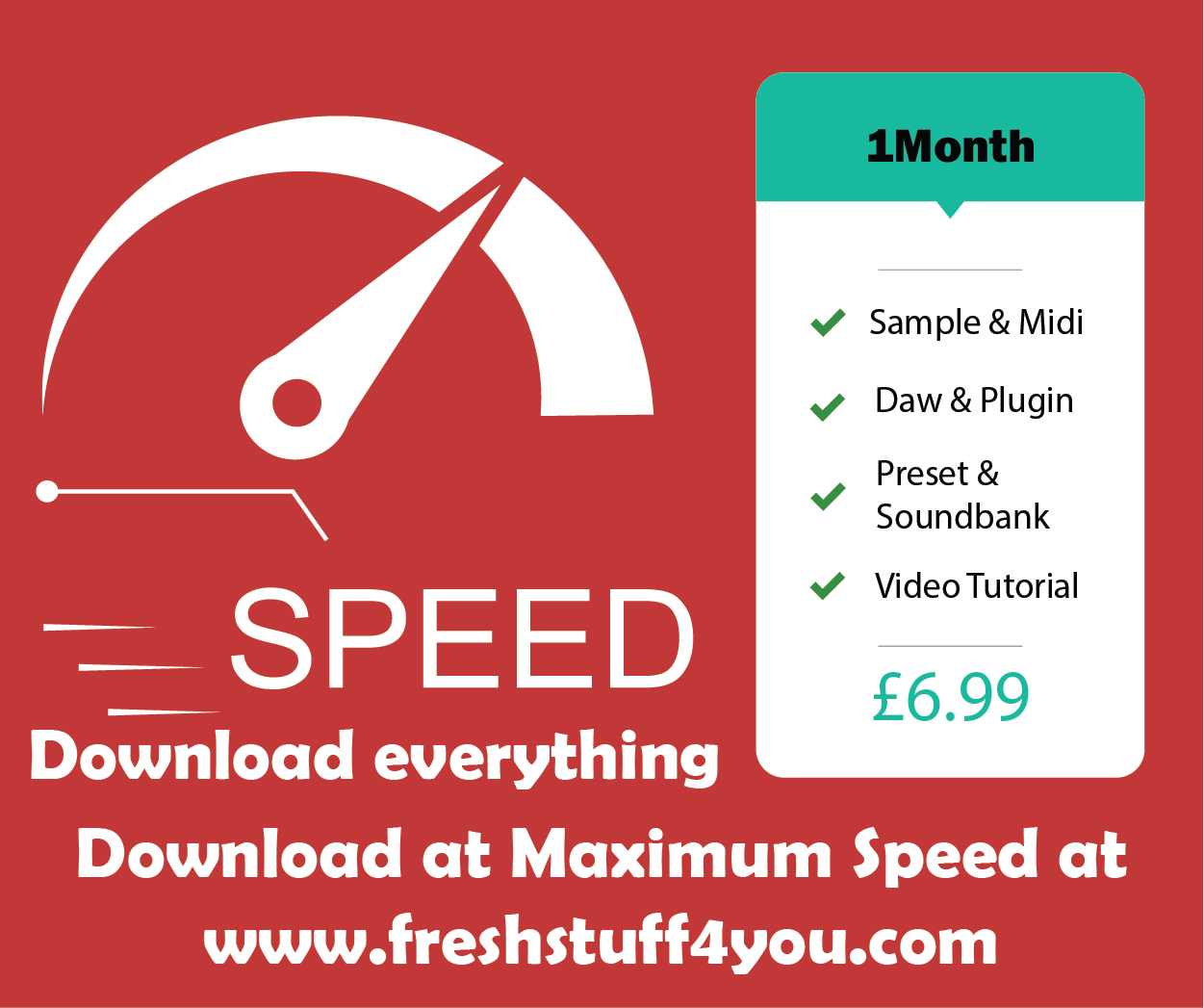 Building a foundation of production knowledge is the most crucial part of the production process.
So we're including an exclusive production course with 9 modules of learning, for every producer that gets IMMORTAL.
Since the entire concept for IMMORTAL is to give you access to a wide variety of styles for building your own unique sound…
We wanted to give you an inside look into our team's creative process from start to finish, so you can get the most out of IMMORTAL.
This includes 4 start to finish production videos, showing you how to get the most out of the samples in IMMORTAL.