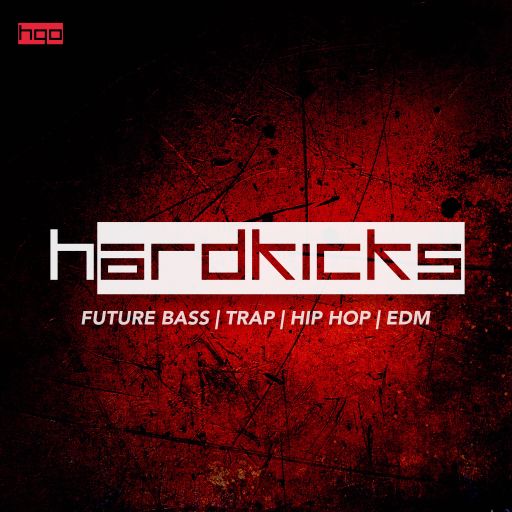 HQO HARD KICKS WAV
Size 57.7 Mb
Whether you're producing Hip Hop, Future Bass, Trap or EDM.. having a set of LOUD & controlled HARD Kicks in your arsenal is essential.
"Hard Kicks" by HQO features 8 original one shot kick samples and 8 pounding kick drum loops.
Each kick was manipulated creatively with multiple sound layers, various plugins and hours of tweaking.
From heavy elephants to weighty bricks, these hard kicks set the stage for your beats and cut through the mix!
BONUS hi hat and chord loops are included! Have fun creating with the new Hard Kicks sample pack!
Included files:
01 Elephant Kick drum 130bpm.wav
01 Elephant Kick drum LOOP 130bpm.wav
02 Bricks Kick drum 130bpm.wav
02 Bricks Kick drum LOOP 130bpm.wav
03 Whale Kick drum 130bpm.wav
03 Whale Kick drum LOOP 130bpm.wav
04 Prison Barz Kick drum 130bpm.wav
04 Prison Barz Kick drum LOOP 130bpm.wav
05 Bad Conscious Kick drum 130bpm.wav
05 Bad Conscious Kick drum LOOP a 130bpm.wav
05 Bad Conscious Kick drum LOOP b 130bpm.wav
06 Hammer Kick drum 130bpm.wav
06 Hammer Kick drum LOOP 1 130bpm.wav
06 Hammer Kick drum LOOP 2 short 130bpm.wav
07 Millstone Kick drum 130bpm.wav
07 Millstone Kick drum LOOP 130bpm.wav
08 Khufu Kick drum 130bpm.wav
08 Khufu Kick drum LOOP swing bounce 130bpm.wav
xtra EDM Dance Synth Lead 4 130bpm.wav
xtra Future Chordz Pinz n Needles 1 130bpm.wav
xtra Future Chordz Pinz n Needles 2 130bpm.wav
xtra Future Chordz Pinz n Needles 4 130bpm.wav
xtra Future Chordz Under water 3 130bpm.wav
xtra Hard Hi Hat Loop 1 Fast 130bpm.wav
xtra Hard Hi Hat Loop 2 Bouncy 130bpm.wav
xtra Hard Hi Hat Loop 2 Phatt Whale 130bpm.wav
xtra Hard Hi Hat Loop 3 Hammer 130bpm.wav
xtra Hard Hi Hat Vocal Percussion Loop 130bpm.wav
xtra Vocal I Like Hard Kicks Glitchy Vox 130bpm.wav
xtra Vocal I Like My KICKS HARD 130bpm.wav
xtra Whale Arp 130bpm.wav
Demo Preview: