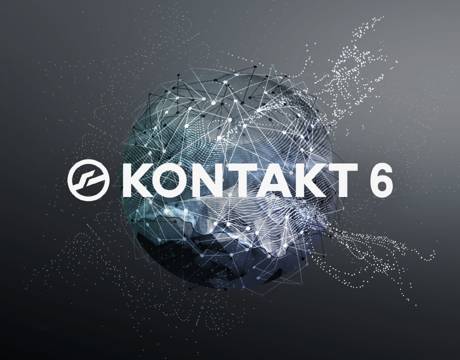 Native Instruments Kontakt 6.2.0 WIN & MacOSX
Size WIN/OSX 616 Mb/567 Mb
Kontakt 6.2 is here with some handy new features like drag & drop samples into supported instruments, new effects based on the MOD Packs and more.
Probably one of the best news in Kontakt 6.2 is the sample import. Even though instruments have to be updated by the developers, this is a great feature. Especially, if Kontakt libraries have a complex engine, you can now work with your own sample content if it supports the new feature.
One of the libraries that benefit right away from this update is Straylight, Native Instruments' latest granular cinematic instrument. Also nice to see are the new effects (chorus, flanger, phaser) inherited from the MOD Pack and the new creator tools.
With KONTAKT 6.2, you can sound like a snare drum, a symphony orchestra, or anything in between, from a universe of sampled instruments. It's a simple sampler when you want it to be, and a deep sonic scripting laboratory when you need something more. The next generation of the world's favorite sampling platform gives you new instruments and new features under the hood – so you can layer, link, stretch, and shape your sounds any way you can imagine.
What's new?
Over two decades, KONTAKT 6.2 has become a highly-developed engine for creating and playing sampled instruments. KONTAKT 6.2 offers more for players and builders alike:
Introducing KONTAKT Play Series: Three new instruments for the KONTAKT library, offering pristine, contemporary sound in a creative and streamlined interface
Wavetable synthesis module: Build hybrid instruments for entirely new sounds
Enhanced effects: Even more effects for your creations, for greater expression and realism
Kontakt 6.2.0 changelog:
ADDED There are now three new state of the art modulation effects (Choral, Flair & Phasis)
ADDED KSP: There is a new type of zone that can be created and is fully accessible from KSP, allowing for dynamic mapping of samples, including end-user ones (set_num_user_zones(), set_sample(), set_zone_par(), set_loop_par() & is_zone_empty())
ADDED KSP: All zone parameters can now be read from KSP (get_sample(), get_zone_par() & get_loop_par()); available for both user zones & standard ones
ADDED KSP: New MIR functions to detect pitch, RMS, peak level and loudness of any zone (user or standard)
ADDED KSP: New MIR functions to classify samples based on their audio characteristics (e.g., Kick, Snare, Choir, Synth, etc)
ADDED KSP: New UI widget (ui_mouse_area), this first iteration of which allows dropping files from the system to an instrument's UI
ADDED KSP: New command to make handling asynchronous operations more convenient (wait_async())
IMPROVED An instrument can now be loaded with missing resources (samples, NKRs, etc) without the references being completely discarded, i.e., one can load an instrument, ignore missing samples, save it and reload it without losing data
ADDED A new entry in the Mapping Editor's Edit menu allows for manually removing all zones with missing samples
IMPROVED KSP: purge_group() now returns an async ID, allowing for reliable tracking of the operations completion
IMPROVED There were some performance issues with instruments with many automation assignments when running in Logic
IMPROVED The scrolling and animation speed in the Libraries tab has been adjusted
FIXED There are no more conflicts between MIDI and Host automation in Logic
FIXED Kontakt would often crash when trying to run a Batch Resave operation
FIXED There were some audible clicks in certain cases involving looping samples played back with Time Machine Pro
FIXED Kontakt would crash when saving an NKI after assigning user automation to any of the recently added reverb and delay effects
FIXED KSP: Switches and menus would get stuck in their hover states under certain circumstances
FIXED KSP: In certain cases, when a control was within a panel, its position would be 1 pixel off of what was expected
FIXED Kontakt now works on Mac OS Catalina