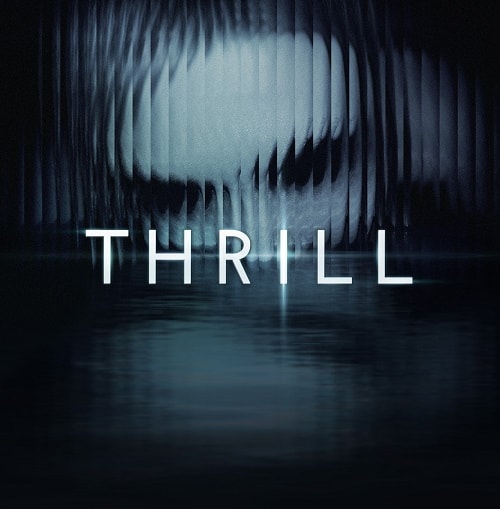 NI THRILL 1.1 Kontakt Library
30 Gb
THRILL 1.1 is a performance instrument for playing spine-chilling atmospheres, clusters, and hybrid textures.
Crossfade between two selected 'Thrills' on the X-axis. Control their 'Thrill Factor' on the Y-axis.
Fine-tune the sound sources with fade controls, mic selection, pitch control, and envelopes.
Browse and preview the 1,038 original source sounds by category and character.
Customize the sounds with five modulatable effects types, each with dozens of presets.
Sculpt further with 4 band EQ and modulatable convolution reverb.
The master page offers EQ, saturation and compression, and curve selection.
1,038 original sources
An indispensable scoring tool for big-screen soundtracks, game scores, sound installations, or live theater productions, THRILL 1.1 all-original content features orchestral recordings and hybrid sound-design based on ambiences, custom-built instruments, voices, pitched metal, synthesized drones, and more. Two main sound types – atmospheres and tone clusters – are morphed and modulated with hands-on control, creating rich intricate layers that evolve and increase in intensity.
Customize deeper
Create your own sound sets by combining 1,038 source sounds with X-Y-controlled modulation effects, different blend modes, custom clusters, or effect convolution. Personalize every detail manually or use the randomize feature. Then perform and modulate your sounds and experience a completely new way to design and play cinematic textures and builds.
Cluster designer
THRILL 1.1 cluster designer offers a level of depth never before available in a virtual instrument. There are 145+ diverse and editable cluster voicing presets. Clusters can be built from scratch, with up to eight voices at definable intervals, fine-tune control, pan, and volume. Use the X-Y pad to build your cluster in real-time and choose from three dynamic modes – Glide, Add-on, and Parallel.
Real-time scoring
THRILL 1.1 X-Y control offers unparalleled fusion of sound design and performance. X intelligently crossfades the selected sounds while Y builds the energy and anxiety, as the sources and assigned parameters move through layers of tension. THRILL 1.1 is also ideal for trackpad or tablet control, for a real-time scoring experience like no other and an unprecedented level of sound-to-video interaction.
With authentic orchestral and cinematic sounds and an unrivalled performance system, THRILL 1.1 offers hands-on creativity, and a fast workflow, customization options, and ease-of-use.
Real-time cinematic tension instrument
Score in real-time with smart X-Y tension control
1,038 production-ready orchestral and hybrid sound sources
Design clusters with unparalleled depth
THRILL 1.1 Release Notes
This is an update to Thrill adding sounds, effect options, usability improvements and bug fixes.
ADDED New sample content and presets
-75 new sound sources
-90 new Thrills
-45 new Snapshots
ADDED A new Effect, the Hacker Modulation Effect that adds motion to Thrills linked to the XY pad
Thirteen waveforms are available in free or sync mode with individually adjustable speed and amount. It's now the first module on the modulation FX page.
ADDED Favourite function for all browsers
Every Source, Thrill or Snapshot can be marked as a favourite in the respective browsers. Hovering over the preset list in the browser shows a little star right to the info text of a preset. Click on that star to mark the preset as your favourite. Selecting the top star in topic row shows all favourites.
ADDED Bipolar modulation
All modulation controls are now bi polar, making it possible to modulate in both parameter directions. You can now reverse a low pass filter, modulate from a mutated sound into the original one or from a distorted Thrill into its clean state.
ADDED Talkbox filter presets for the color effect
Two new filter presets for the color modulation effect module emulating a talkbox.
IMPROVED The usability in various areas of Thrill
-Previous and next buttons were added for all effect preset menus to make switching presets easier
-The modulation amount value is now displayed for all modulation effects when adjusting it
-Pitchbend and Aftertouch are now assignable to the x/y pad via the learn mode
-The Sustain pedal also works for atmospheres now
-The pitch of the cluster voices is displayed below the tune knob when clicking through them in the cluster designer
FIXED Midi CC assignments to the XY pad are no longer lost when switching snapshots
THRILL 1.1 requires KONTAKT version 5 and higher.
Demo Preview: